When you need a tower painter, choose our highly skilled professionals.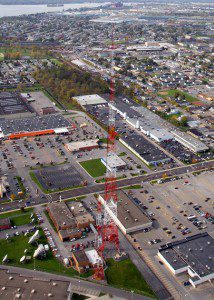 If your community in Texas relies on towers, such as radio or water towers, you will need to hire a tower painter at some point in time. Exposure to the elements every day will cause the paint to deteriorate, leaving your towers looking aged and worn-out, but we can restore their appearance. Rely on a tower painter from our team at Shane Davis Tower Painting for the efficient, high-quality services you need.
We can provide tower painting services in several areas for all kinds of towers. We specialize in painting tall towers in urban areas, including those on top of city buildings, but we can also provide tower painting services for towers in remote areas. When you contact us to paint a tower, we can provide a free estimate over the phone. All we will need is for you to provide some basic information about the tower, in addition to photos of it and its surroundings.
When the time comes for our tower painters to begin work, you can rest assured that they are highly skilled. Each tower painter is required to obtain several certifications and must follow our safety program. Our high standards for our team and the quality spray paints we use will ensure excellent results. We are also insured with several types of insurance, including workers' compensation, liability insurance, elevated steel painters' insurance, and contractor liability insurance.
Get in touch with our company today and request a free estimate or consultation with a tower painter. We are ready to improve the towers in your community.
---
At Shane Davis Tower Painting, our tower painters proudly serve select areas of the United States, including Florida, Georgia, North Carolina, South Carolina, Texas, Illinois, New York, New Jersey, Michigan, Ohio, Pennsylvania, Alabama, Mississippi, Tennessee, Kentucky, Indiana, Virginia, Oklahoma, Kansas, Nebraska, South Dakota, North Dakota, Iowa, Wisconsin, and Massachusetts.