We are your #1 tower painter with 35 years of experience.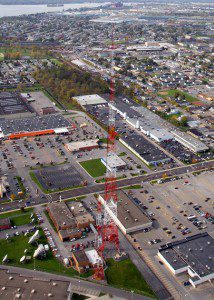 From radio towers to water towers and more, there are many types of towers that may serve important roles in your community. They may be necessary for communication and potable water, but it's also important to recognize that they serve as landmarks. Towers in Georgia towns and cities affect the aesthetic of these communities, and your area deserves to have towers that look their best. We are ready to make this a reality for you.
At Shane Davis Tower Painting, we are a highly skilled tower painter with 35 years of experience in the business. We make use of high-quality paint products and the best equipment to ensure every tower painting job we take on is completed with exceptional results and streak-free coatings. Since each tower painter on our team carries multiple certifications and we carry all the necessary types of insurance, you can have confidence in our professionalism and our commitment to do right by the communities we serve.
Our decades of expertise have given us the skills to assess any tower painting job with just some basic information about the tower you need us to paint, along with photos of the tower and its surroundings. Equipped with these things, we can provide a free estimate over the phone.
Our qualifications and track record for excellence make us the tower painter you can trust. Contact us for a free phone consultation or additional information about our tower painting services. We are ready to answer any questions you may have for our experts.
---
At Shane Davis Tower Painting, our tower painters proudly serve select areas of the United States, including Florida, Georgia, North Carolina, South Carolina, Texas, Illinois, New York, New Jersey, Michigan, Ohio, Pennsylvania, Alabama, Mississippi, Tennessee, Kentucky, Indiana, Virginia, Oklahoma, Kansas, Nebraska, South Dakota, North Dakota, Iowa, Wisconsin, and Massachusetts.